A sportsman's paradise
     Bear Lodge offers a variety of professionally guided hunting services. Come immerse yourself in American tradition and track down some of Maine's most prized game animals.
Days on the lake
Long Lake's peaceful atmosphere has always been a favorite of those who are lucky enough to visit. Small-mouth bass and landlock salmon are plentiful, and it's serene waters are perfect for a midday swim.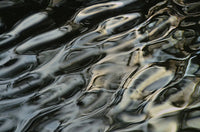 Boating, Fishing, and even a dip
A view of the lake, morning to dusk, can add comfort, warmth, and a sense of peacefulness to weary travelers.
Picnic by the water's edge
Cabinside or lakeside, a shady place to retreat is always welcome.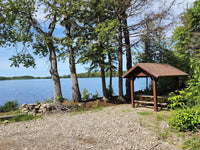 Evenings by the bonfire
     Here at Bear Lodge, there are plenty of ways for you to relax and unwind. Whether you're toasting treats by the bonfire or stargazing at the water's edge, memories made here will last a lifetime.